How it works
First thing: you need to know where you're starting from
One of the most important things is to know your numbers. From your dashboard, you can keep track of the key metrics about your Patreon page.
But your community is not made by numbers: they're real people. So it's useful to see what they're doing and quickly act when there is a spike in downgrades or cancellations.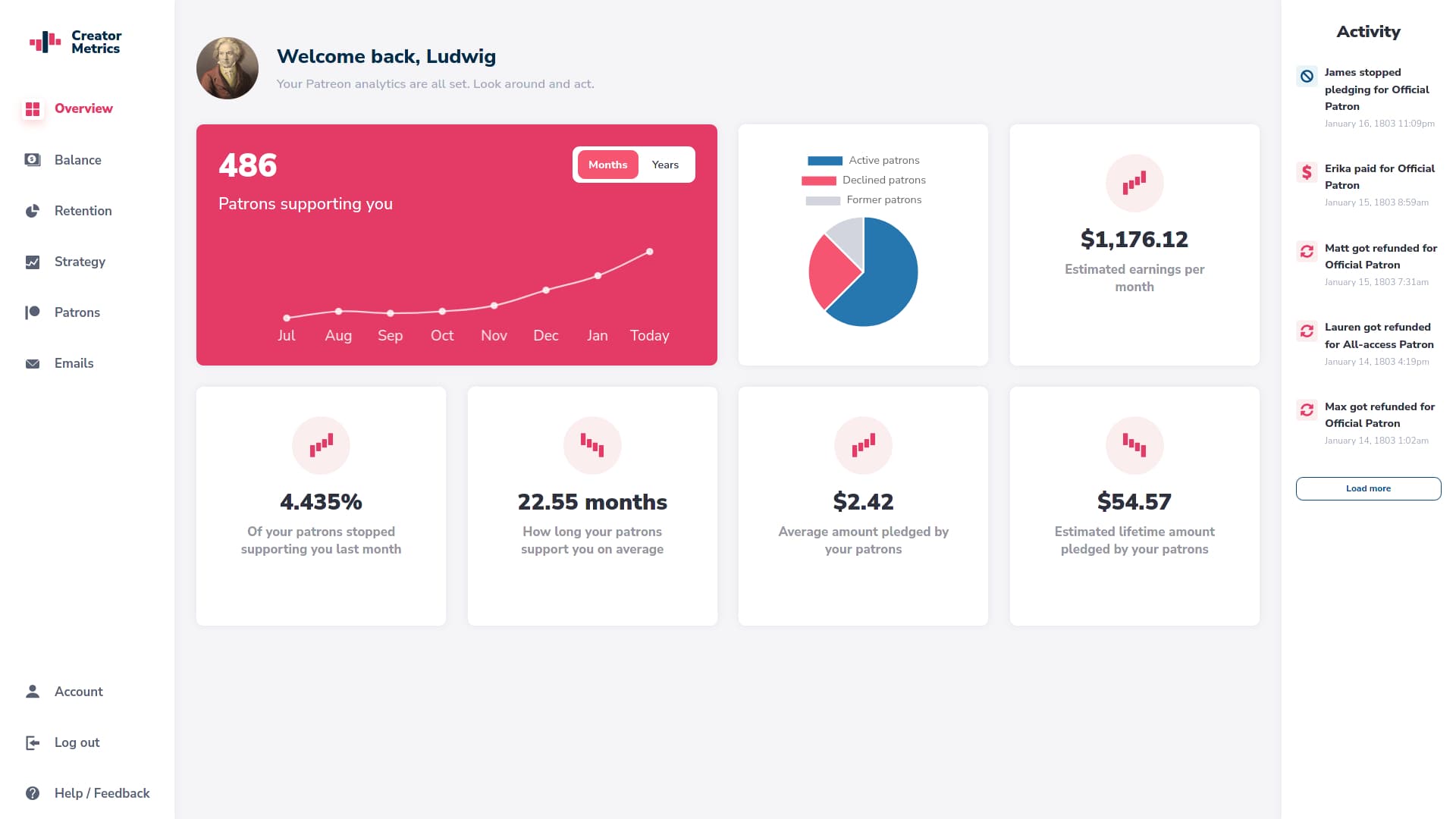 Now that you know your basics, you can dive in
From the Balance page you can see everything related to money: see how your earnings are growing, how much each tier is bringing you, and much more.
Based on this information you can for example get a better understanding of how much you can spend to attract new supporters.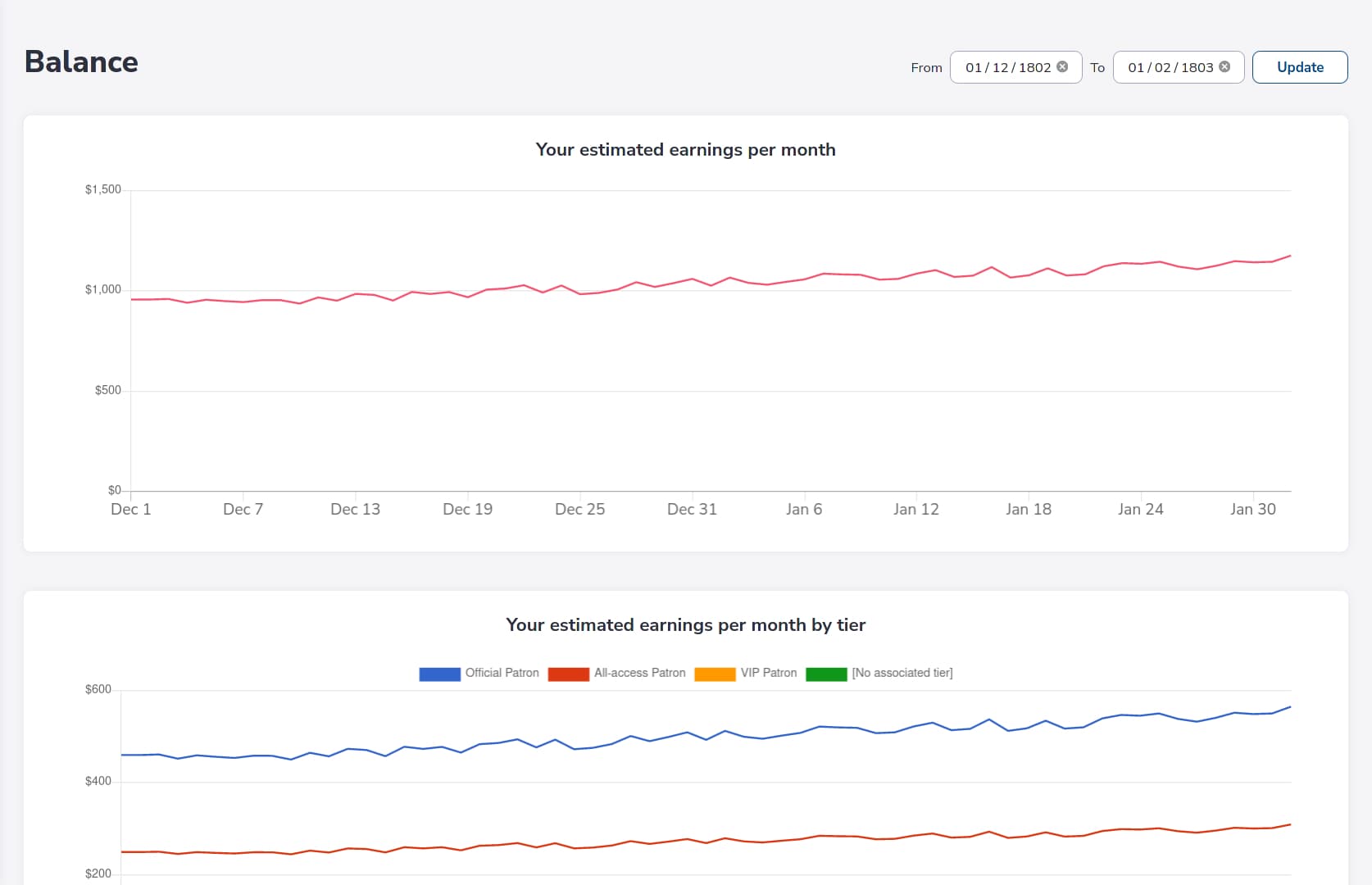 Have a look at the Retention page when you want to know how long your patrons support you and how many have stopped supporting you.
Before you focus on increasing your patrons, it's more effective improving how long the existing ones will support you.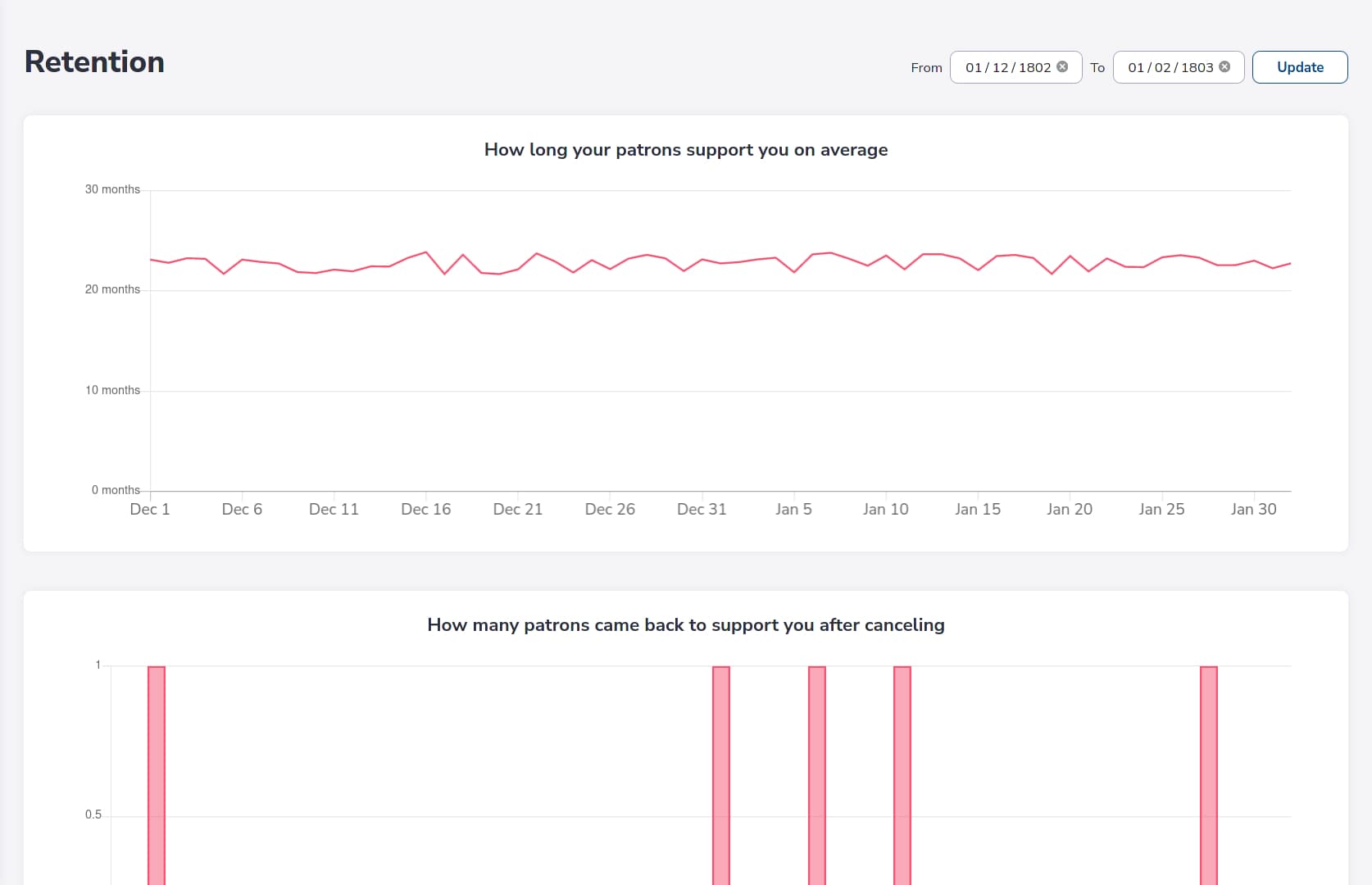 Use the Strategy page to compare how many patrons joined each day from your posts on your social networks.
Have you shared your Patreon page somewhere and wondering how many people joined you that day? You can learn it from here.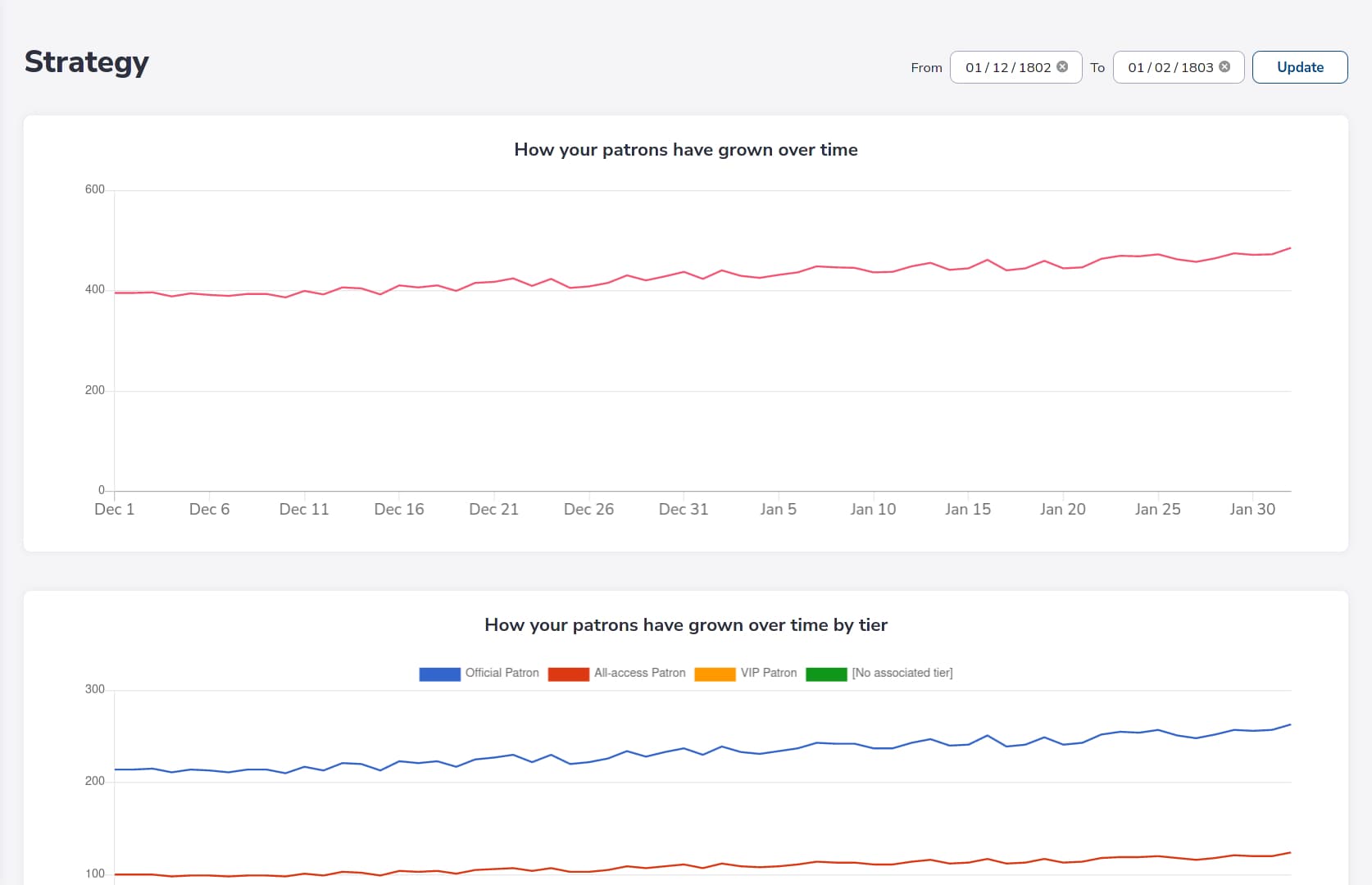 The Patrons page shows you all the details about your active patrons and when they've joined you.
Some hours and days work better than others for sharing your community: stop asking people to join at 4 am.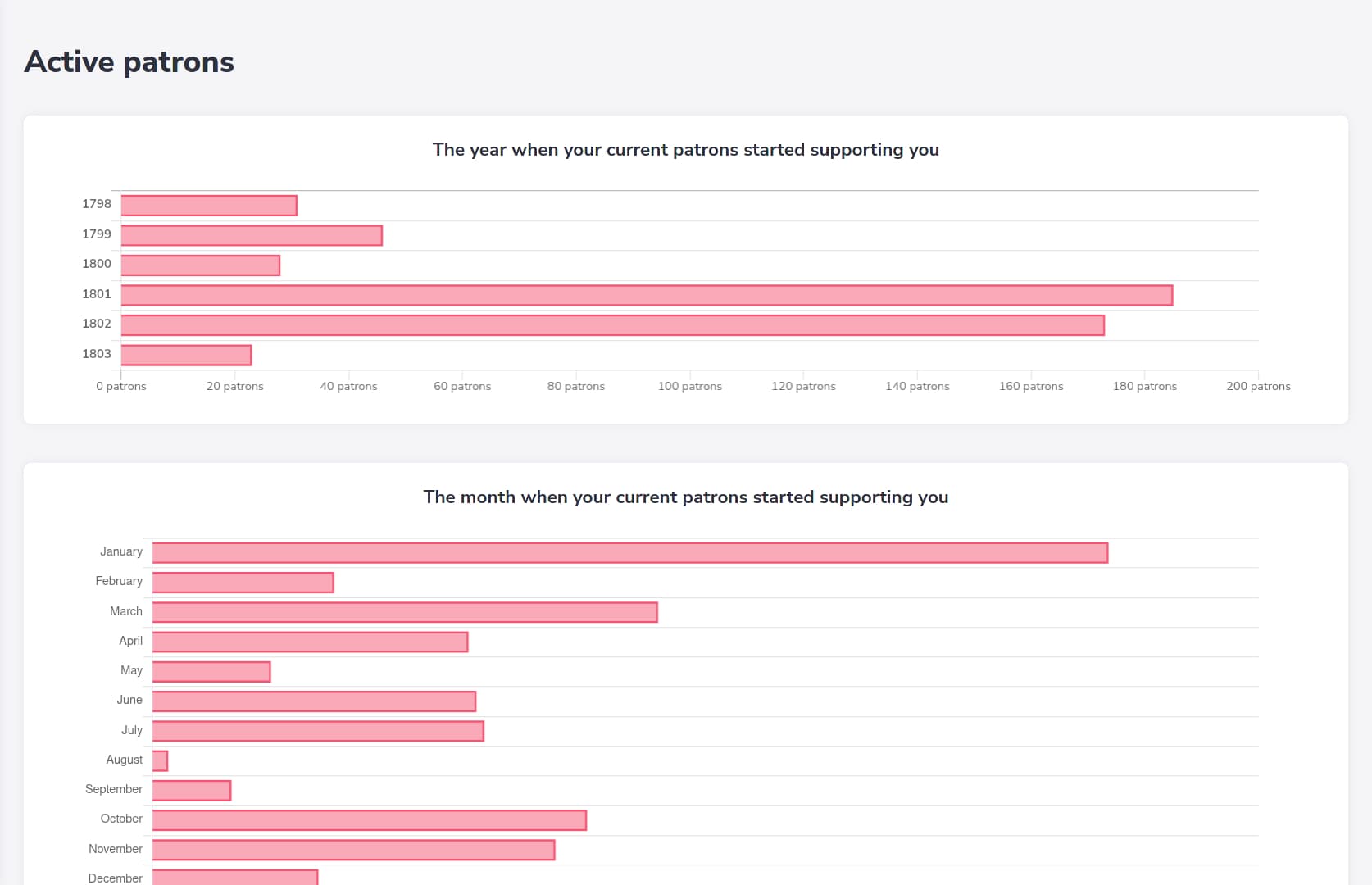 It's normal for people to stop supporting you, but you should do something about it
Let's be honest, your patrons won't support you forever: they will cancel at some point.
When that happens, you should send them an email thanking them for being your patrons and suggesting them to keep following you.
And who knows, maybe one day they'll be back pledging for you.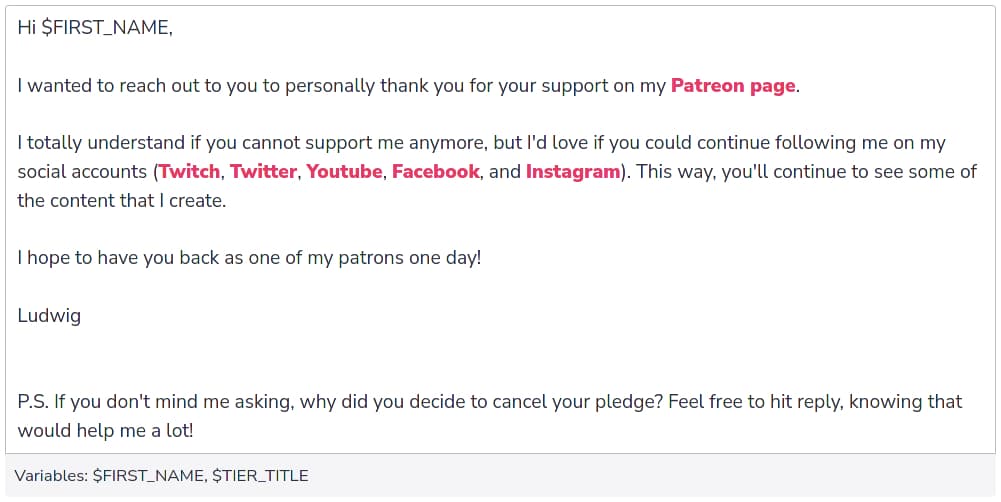 Every day millions of credit cards expire, get lost, or get replaced, so it's normal for payments to get declined.
You shouldn't rely on a generic Patreon email to bring your patrons back.
Instead, start sending them customized emails with your tone and telling them how much you appreciate them being your patrons.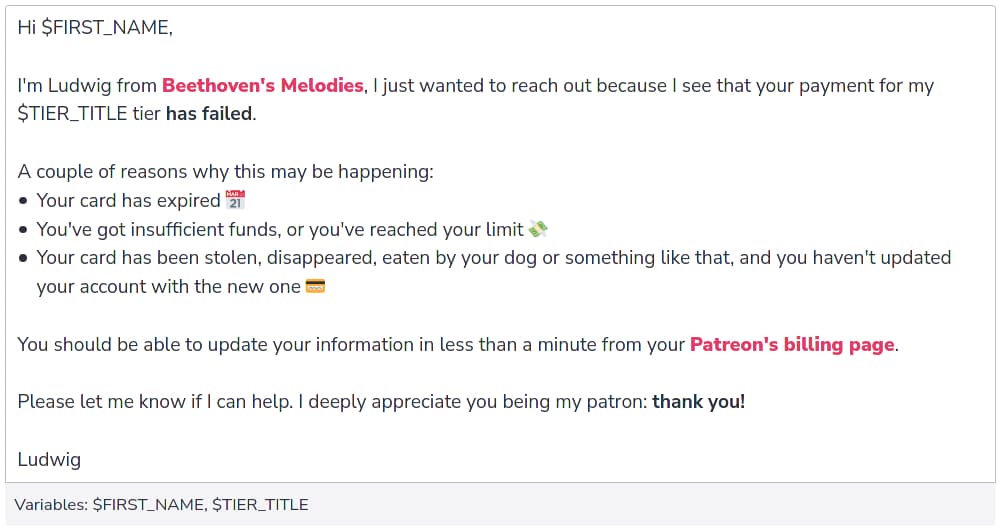 The best way to keep your patrons is to prevent them to cancel, and sometimes a single thank you goes a long way.
From your Retention page you can learn how long your patrons support you on average, and before they cancel you can send them a thank you email or a little bonus content. They'll love it!

You can set everything in 10 minutes and forget about it
We know that your day is already busy and we don't expect you to come back every day to check your dashboard or dive into your numbers.
This is why every Monday you will receive a report directly to your email address with the changes from the previous week.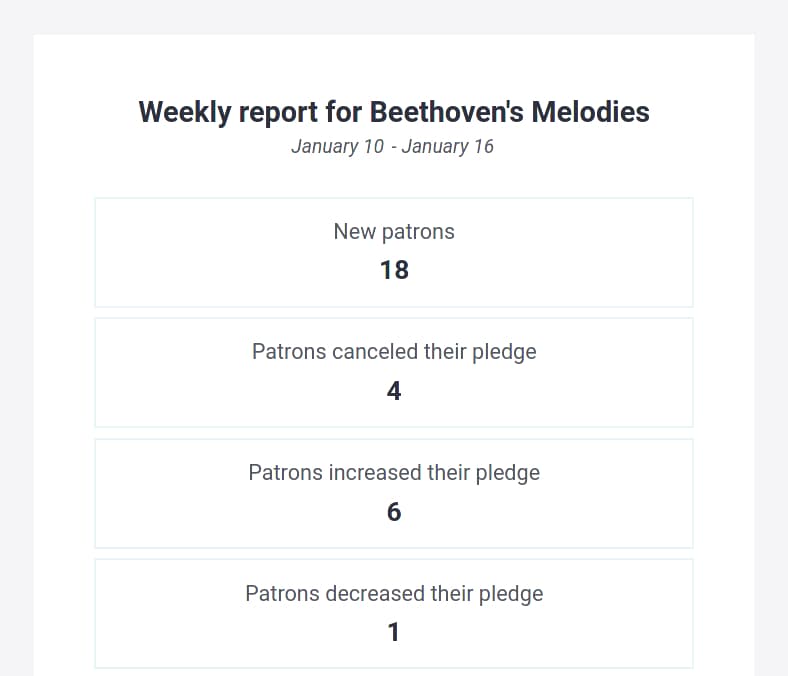 Are you really going to manually chase down every patron that cancels? It could work, but we believe that's a big waste of time.
You can set all the emails you want to send to your active and inactive patrons, and then we can take care of that for you, while you go back to your creations.